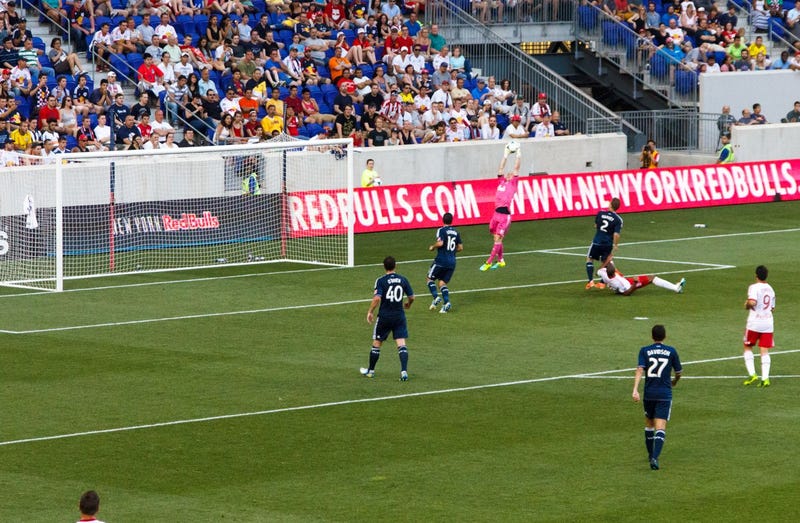 Life in the middle of the standings is often a series of small crises.
Until two weeks ago, the Vancouver Whitecaps' crisis was a series of uninspired performances that saw either gutless road losses or just-barely-rescued draws at home. Following a heartening 3-1 win against Los Angeles, the crisis for the last two matches has been the opposite: going up and then watching much-needed results melt away.
Tonight, the Whitecaps were able to come up with a result that did various things it seemed the club couldn't do recently: Win on the road. Engineer a second-half comeback that goes all the way. Play confidently with a draw and a lead. Play well up a man.
But let's start with the road win. A road win. The team's first MLS road win since a 1-0 scrapper 11 months ago in Colorado on July 4th, 2012. It certainly did not start out looking like it was going to be any different than your average Whitecaps road match.
It's hard to overstate how little Vancouver created in that first frame: they got exactly zero shots on target and were outpossessed a staggering 72 per cent to 28 per cent. One of the biggest problems was that they were just a bit sloppy when they took control of the ball. Maybe it was a focus issue — all the Whitecaps looked highly affected by the heat — but a particularly large problem was an inability to readily take control of the ball when they did have possession. Too many balls rolled two, three, five feet on first touch, and players found themselves too far out to do anything with it.
But hey! They weren't behind heading into the half, and they'd managed to put New York on edge; after the refs gave the Whitecaps the benefit of the doubt on a few consecutive fifty-fifty defensive calls, Dax McCarty responded by grabbing Camilo by the shoulders about thirty yards out of the New York goal and hauling him to earth.
Greg Klazura's own goal near the beginning of the second half was part of a tragic first start for the mascot Vancouver defender that, as well an early exit due to injury, disguised the fact that he played okay, all things considered.
It also put the team back on script for a disappointing result. See how powerful these stories can seem? It was just like a 2-0 RSL road loss in May that started downhill with a 47th minute opener, or the 2-0 Dallas road loss that opened with a conceded own goal. You'd be forgiven for calling the game a wash then and there. (Many on Twitter did.)